Healthy French Bulldog Puppies for Sale
Adopted French Bulldogs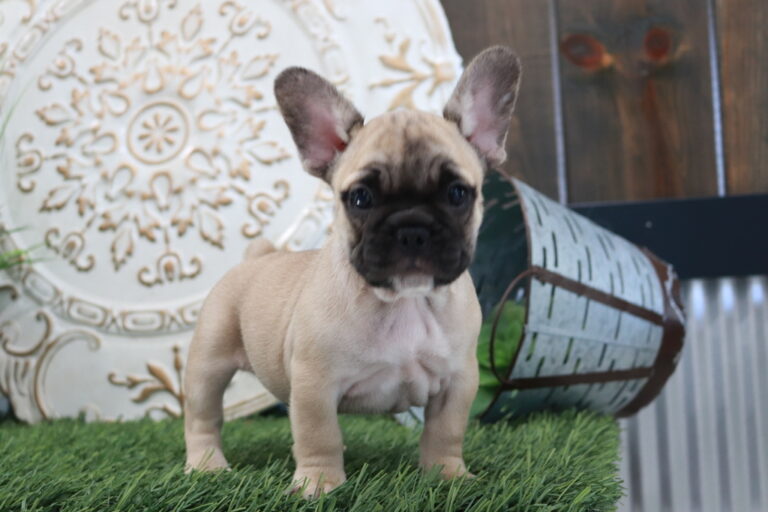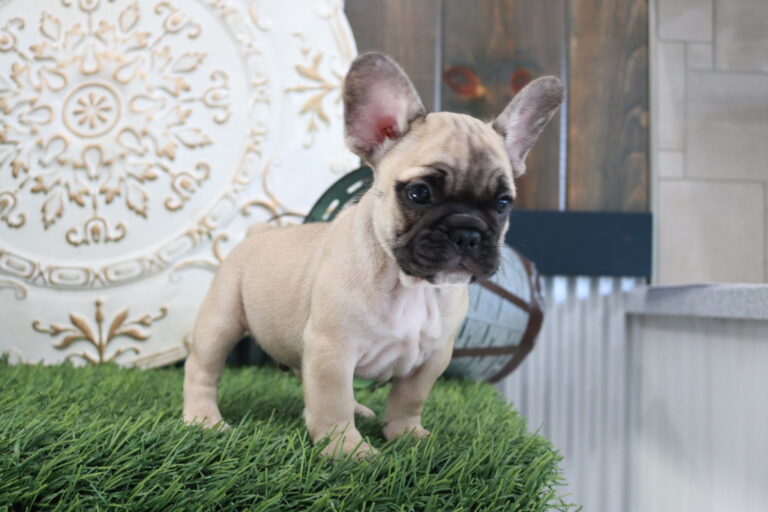 Sex: Male
Birthdate: 7-3-23
Color: Fawn
Are you looking for a loving French Bulldog puppy? If so, you've come to the right place. We specialize in raising French Bulldog puppies that are not just healthy and top-of-the-line, but also well-socialized, ensuring they settle seamlessly into their new homes.
A Breed Unlike Any Other
French Bulldogs truly are a unique breed. With their wrinkled noses and bat-like ears, they are not only adorable but also possess a playful, affectionate nature, making them an ideal pet. They're the kind of dogs that love to curl up on your lap and bask in your affection but are equally eager for a play session in the backyard.
Their size makes them perfect for both apartment dwellers and those with sprawling homes.
Our Commitment to Quality and Care
When you choose a pup from us, you're not just getting a dog. You're gaining a family member who's been nurtured with utmost care. Since 2012, we've taken pride in ensuring that our dogs are of top-notch quality. Every parent in our breeding program is AKC registered, and OFA Heart, Knees, and Eyes certified. They also undergo genetic testing, including the Canine Multifocal Retinopathy (CMR1), Degenerative Myelopathy (DM), Hereditary Cataracts (HC) and Hyperuricosuria (HU) tests. And, of course, all our puppies come with their first round of vaccinations and a one-year health guarantee.
But it's not just about health and pedigree. A puppy's early days are crucial for its development. That's why we lay significant emphasis on socialization. By exposing them early to various sounds, experiences, children, and other pets, we ensure they grow up to be well-rounded dogs.
Visit Us and Experience the Magic
While pictures and descriptions can tell a part of the story, there's nothing quite like meeting these bundles of joy in person. We invite you to our farm in Charm, Ohio, to experience the magic for yourself. Nevertheless, if you're too far away or unable to visit, don't fret! We offer ground delivery options throughout the United States to make sure your new buddy reaches you safely.
If you have any questions about the French Bulldog puppies we have for sale, contact us.